浴场海水中大肠杆菌耐药性及其耐药基因研究
1.

国家海洋环境监测中心, 辽宁大连 116023;大连海洋大学水产与生命学院, 辽宁大连 116023

2.

国家海洋环境监测中心, 辽宁大连 116023;国家海洋局近岸海域生态环境重点实验室, 辽宁大连 116023
Study on antibiotic resistance and resistant related genes of Escherichia coli from seawater of bathing beach
1.

National Marine Environmental Monitoring Center, Dalian 116023, China;College of Fisheries and Life Science, Dalian Ocean University, Dalian 116023, China

2.

National Marine Environmental Monitoring Center, Dalian 116023, China;The Ecological Environment Key Laboratory of Coastal Waters of the State Oceanic Administration, Dalian 116023, China
摘要: 为了解海水浴场中大肠杆菌耐药性状况及其耐药基因分布,以大连星海浴场近岸海水样品为研究对象,分离鉴定得到41株大肠杆菌,采用K-B药敏纸片法检测其对9种常用抗生素的耐药性,并对耐药菌株中的耐药基因进行检测。结果表明:41株受试大肠杆菌菌株对四环素的耐药率最高(46%),而对氨曲南的耐药率最低(5%),大肠杆菌的多重耐药率达到34%。采用PCR方法对41株分离菌株进行四环素耐药基因检测,结果显示,仅四环素耐药基因tetA和tetB被检出,其他4种类型四环素耐药基因未被检出。大肠杆菌基因组与质粒DNA中tetA的检出率分别为34%和29%;tetB的检出率分别为2%和12%。相关性分析结果表明大肠杆菌的四环素耐药表型与四环素耐药基因的阳性检出率显著相关。

Abstract: To study antibiotic resistance pattern and resistant gene of Escherichia coli from seawater recreational beach,41E.coli isolates from seawater in Dalian Xinghai bathing beach were identified and characterized using biochemical tests. Antimicrobial resistance of E.coli isolates was determined by Kirby-Bauer disk diffusion method,the result showed highest resistance to tetracycline(46%) and lowest resistance against ammonia QuNa(5%). Multidrug resistance was observed in 34% of 41E.coli isolates. Only tetracycline resistant gene tetA and tetB gene were detected among the 41 isolates using PCR method. The detection frequency of tetA gene was 34% in genome DNA and 29% in plasmid DNA of E.coli. While tetB gene was detected in 2% of E.coli genome DNA and in 12% of E.coli plasmid DNA. χ2test suggest that tetracycline resistant phenotype of E.coli is correlated with tetracycline resistant gene.

Turgeon P,Michel P,Levallois P,et al. Antimicrobial-resistant Escherichia coli in public beach waters in Quebec[J]. Canadian Journal of Infectious Diseases and Medical Microbiology,2012,23(2):e20-e25.
Schmitt H,Stoob K,Hamscher G,et al. Tetracyclines and tetracycline resistance in agricultural soils:Microcosm and field studies[J]. Microbial Ecology,2006,51(3):267-276.
Ash R J,Mauck B,Morgan M. Antibiotic resistance of Gram-negative bacteria in rivers,United States[J]. Emerging Infectious Diseases,2002,8(7):713-716.
Kaper J B. Pathogenic Escherichia Coli[J]. Int J Med Microbiol,2005,295(6/7):355-356.
Hui Y H,Gorham J R,Murrell K D,et al. Foodborne disease handbook. Diseases caused by viruses,parasites,and fungi. Volume 2[M]. New York:Marcel Dekker,Inc,1994,2:682.
Adzitey F,Ali G R R,Huda N,et al. Antibiotic resistance and plasmid profile of Escherichia coli isolated from ducks in Penang,Malaysia[J]. International Food Research Journal,2013,20(3):1473-1478.
胡付品,朱德妹,汪复,等. 2013年中国CHINET细菌耐药性监测[J]. 中国感染与化疗杂志,2014,14(5):365-374. Hu Fupin,Zhu Demei,Wang Fu,et al. CHINET 2013 surveillance of bacterial resistance in China[J]. Chinese Journal of Infection and Chemotherapy,2014,14(5):365-374.
Perreten V,Schwarz F,Cresta k,et a1. Antibiotic resistance spread in food[J]. Nature,1997,389(6653):801-802.
Alm E W, Zimbler D, Callahan E, et al.Patterns and persistence of antibiotic resistance in faecal indicator bacteria from freshwater recreational beaches[J]. Journal of Applied Microbiology,2014,117(1):273-285.
Jeyasanta K I,Aiyamperumal V,Patterson J. Prevalence of antibiotic resistant Escherichia coli in sea foods of Tuticorin coast,Southeastern India[J]. Adv Biological Research,2012,6:70-77.
张婉茹,那广水,陆紫皓,等. 北黄海近岸海域磺胺类抗生素及其抗性Escherichia coli分布[J]. 应用与环境生物学报,2014,20(3):401-406. Zhang Wanru,Na Guangshui,Lu Zihao,et al. Distribution of sulfonamides and sulfonamide-resistant Escherichia coli in the coastal marine environment of northern Yellow Sea,China[J]. Chin J Appl Environ Biol,2014,20(3):401-406.
Clinical and Laboratory Standards Institute. Performance Standards for Antimicrobial Susceptibility Testing; Twenty Fourth Informational Supplement[Z]. CLSI documents M100-S24. CLSI,2014.
Changkaew K,Utrarachkij F,Siripanichgon K,et al. Characterization of antibiotic resistance in Escherichia coli isolated from shrimps and their environment[J]. Journal of Food Protection,2014,77(8):1394-1401.
Kwon-Sam P. Antimicrobial resistance and virulence genes presence in Escherichia coli strains isolated from Gomso Bay,Korea[J]. Fisheries and Aquatic Sciences,2013,16(4):221-227.
Adams C A,Austin B,Meaden P G,et al. Molecular characterization of plasmid-mediated oxytetracycline resistance in Aeromonas salmonicida[J]. Applied and Environmental Microbiology,1998,64(11):4194-4201.
DePaola A,Peller J T,Rodrick A G E. Effect of oxytetracycline-medicated feed on antibiotic resistance of gram-negative bacteria in Catfish Ponds[J]. Applied and Environmental Microbiology,1995,61(6):2335-2340.
DePaola A,Roberts M C. Class D and E tetracycline resistance determinants in gram-negative bacteria from catfish ponds[J]. Molecular and Cellular Probes,1995,9(5):311-313.
Rhodes G,Huys G,Swings J,et al. Distribution of oxytetracycline resistance plasmids between aeromonads in hospital and aquaculture environments:implication of Tn1721 in dissemination of the tetracycline resistance determinant Tet A[J]. Applied and Environmental Microbiology,2000,66(9):3883-3890.
Schmidt A S,Bruun M S,Dalsgaard I,et al. Incidence,distribution,and spread of tetracycline resistance determinants and integron-associated antibiotic resistance genes among motile aeromonads from a fish farming environment[J]. Applied and Environmental Microbiology,2001,67(12):5675-5682.
张纯萍,宁宜宝,宋立. 健康鸡猪体内大肠杆菌对四环素的耐药性及耐药基因分布[J]. 中国农业科学,2010,43(12):2578-2583. Zhang Chunping,Ning Yibao,Song Li. Resistance to tetracycline and distribution of tetracycline resistance determinants in commensal Escherichia coli isolated from clinically healthy chickens and pigs[J]. Scientia Agricultura Sinica,2010,43(12):2578-2583.
江婷婷. 不同时期猪源大肠杆菌对抗生素耐药表型、耐药基因比较研究[D]. 雅安:四川农业大学,2008. Jiang Tingting. Study on the Variance of antibiotic resistance of E coli of swine of different years on phenotype and genotype level[D]. Ya'an:Sichuan Agricultural University,2008.
Fan W, Hamilton T, Webster S. Multiplex real-time SYBR Green I PCR assay for detection of tetracycline efflux genes of Gram-negative bacteria[J]. Molecular & Cellular Probes, 2007, 21(4):245-256.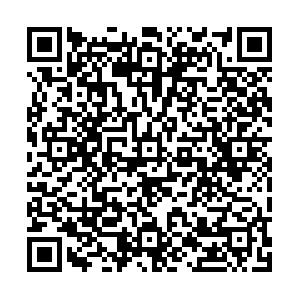 点击查看大图
计量
文章访问数:

1359

HTML全文浏览量:

1

PDF下载量:

1084

被引次数:

0