海洋酸化对海水青鳉胚胎骨骼发育的影响
1.

上海海洋大学海洋生物系统和神经科学研究所, 上海 201306;上海海洋大学国际海洋研究中心, 上海 201306;上海海洋大学省部共建水产种质资源发掘与利用教育部重点实验室, 上海 201306

2.

上海海洋大学海洋生物系统和神经科学研究所, 上海 201306
Impact of ocean acidification on skeletal development in embryonic marine medaka
1.

Institute for Marine Biosystem and Neurosciences, Shanghai Ocean University, Shanghai 201306, China;International Center of Marine Study, Shanghai Ocean University, Shanghai 201306, China;Key Laboratory of Exploration and Utilization of Aquatic Genetic Resources, Shanghai Ocean University, Shanghai 201306, China

2.

Institute for Marine Biosystem and Neurosciences, Shanghai Ocean University, Shanghai 201306, China
摘要: 本文在实验室模拟近期海洋酸化水平,对海洋酸化对海水青鳉鱼(Oryzia melastigma)胚胎骨骼发育的影响进行了初步研究。实验中,通过往实验水体中充入一定浓度CO2气体酸化海水。对照组CO2分压为450×10-6,两个处理组CO2浓度分别为1160×10-6和1783×10-6,对应的水体pH值分别为8.14,7.85和7.67。将海水青鳉鱼受精卵放入实验水体中至仔鱼孵化出膜,对初孵仔鱼经骨骼染色、显微拍照,挑取了仔鱼头部、躯干及尾部骨骼染色清晰的28个骨骼参数的长度进行了显微软件测量及数据统计分析。结果发现,酸化处理对实验鱼所测量的骨骼长度影响均不显著。因此推测,未来100~200年间海洋酸化对海水青鳉鱼的胚胎及初孵仔鱼的骨骼发育没有显著影响。

Abstract: In this study,the impact of ocean acidification on the skeletal development in embryonic marine medaka was investigated. The seawater carbonate system in the water was maintained stable by aerating with ambient air(450×10-6 CO2) and CO2-enriched air(1160×10-6 or 1783×10-6 CO2). Newly fertilized medaka eggs were exposed to three levels of pCO2/pH(8.14,7.85 and 7.67) until to the main hatch occurring. Skeletons of 30 new-hatched larvae from each CO2 treatment were cleared,stained and photographed. Lengths of well stained 28 skeletal elements for ecah fish was measured using digital photograph and analyzed by image analysis software. Results showed that,the effects of exposure to elevated CO2 concentrations on the length of representative skeletal elements were not significant. It suggested that the skeletal development of marine medaka would not be seriously affected by the changes in CO2 concentrations that are predicted to occur over the next 100 to 200 years.

Meehl G A,Stocker T F,Collins W D,et al. Global climate projections[M]//Solomon S,Qin D,Manning M,et al. Climate Change 2007:The Physical Science Basis. Contribution of Working Group Ⅰ to the Fourth Assessment Report of the Intergovernmental Panel on Climate Change. Cambridge,UK:Cambridge University Press,2007:747-846.
Raupach M R,Marland G,Ciais P,et al. Global and regional drivers of accelerating CO2 emissions[J]. Proceedings of the National Academy of Sciences of the United States of America,2007,104(24):10288-10293.
唐启升,陈镇东,余克服,等. 海洋酸化及其与海洋生物及生态系统的关系[J]. 科学通报,2013,58(14):1307-1314. Tang Qisheng,Chen Zhendong,Yu Kefu,et al. The effects of ocean acidification on marine organisms and ecosystem[J]. Chinese Science Bulletin,2013,58(14):1307-1314.
Tseng Y,Hu M Y,Stumpp M,et al. CO2-driven seawater acidification differentially affects development and molecular plasticity along life history of fish(Oryzias latipes)[J]. Comparative Biochemistry and Physiology Part A,2013,165(2):119-130.
Franke A,Clemmesen C. Effect of ocean acidification on early life stages of Atlantic herring(Clupea harengus L.)[J]. Biogeosciences,2011,8(12):3697-3707.
Frommel A Y,Maneja R,Lowe D,et al. Severe tissue damage in Atlantic cod larvae under increasing ocean acidification[J]. Nature Climate Change,2012,2:42-46.
Bignami S,Enochs I C,Manzello D P,et al. Ocean acidification alters the otoliths of a pantropical fish species with implications for sensory function[J]. Proceedings of the National Academy of Sciences,2013,110(18):7366-7370.
Checkley Jr D M,Dickson A G,Takahashi M,et al. Elevated CO2 enhances otolith growth in young fish[J]. Science,2009,324(5935):1683.
Toppe J,Albrektsen S,Hope B,et al. Chemical composition,mineral content and amino acid and lipid profiles in bones from various fish species[J]. Comparative Biochemistry and Physiology,2007,146(3),395-401.
Johns P. The structure and components of collagen containing tissues[M]//Ward A G,Cours A. The Science and Technology of Gelatin. London:Academic Press,1977:31-72.
Kay M I,Young R A,Posner A S. Crystal structure of hydroxyapatite[J]. Nature,1964,204(4963):1050-1052.
LeGeros R Z. Calcium phosphate-based osteoinductive materials[J]. Chemical Reviews,2008,108(11):4742-4753.
Dorozhkin S V,Epple M. Biological and medical significance of calcium phosphates[J]. Angewandte Chemie International Edition,2002,41(17):3130-3146.
Munday P L,Gagliano M,Donelson J M,et al. Ocean acidification does not affect the early life history development of a tropical marine fish[J]. Marine Ecology Progress Series,2011,423:211-221.
Pimentel M S,Faleiro F,Dionísio G,et al. Defective skeletogenesis and oversized otoliths in fish early stages in a changing ocean[J]. The Journal of Experimental Biology,2014,217(12):2062-2070.
Kong R Y C,Giesy J P,Wu R S S,et al. Development of a marine fish model for studying in vivo molecular responses in ecotoxicology[J]. Aquatic Toxicology,2008,86(2):131-141.
Kasahara M,Naruse K,Sasaki S,et al. The medaka draft genome and insights into vertebrate genome evolution[J]. Nature,2007,444(7145):714-719.
Lewis E,Wallace D. Program developed for CO2 system calculations[CP]. ORNL/CDIAC-105a. Oak Ridge,Tennessee:Carbon dioxide information analysis center,Oak Ridge National Laboratory,U.S.A. Department of Energy,2006.
Caldeira K,Wickett M E. Oceanography:anthropogenic carbon and ocean pH[J]. Nature,2003,425(6956):365.
Caldeira K,Wickett M E. Ocean model predictions of chemistry changes from carbon dioxide emissions to the atmosphere and ocean[J]. Journal of Geophysical Research:Oceans,2005,110(C9):C09S04.
Witten P E,Huysseune A,Hall B K. A practical approach for the identification of the many cartilaginous tissues in teleost fish[J]. Journal of Applied Ichthyology,2010,26(2):257-262.
Blumenthal N C,Betts F,Posner A S. Effect of carbonate and biological macromolecules on formation and properties of hydroxyapatite[J]. Calcified Tissue Research,1975,18(1):81-90.
Claiborne J B,Edwards S L,Morrison-Shetlar A I. Acid-base regulation in fishes:cellular and molecular mechanisms[J]. Journal of Experimental Zoology,2002,293(3):302-319.
Abraham R.The IUCN Red List of Threatened Species[Z]. Version 2013:e.T172408A6886249. http://www.iucnredlist.org/details/172408/0.
Baumann H,Wallace R B,Tagliaferri T,et al. Large natural pH,CO2 and O2 fluctuations in a temperate tidal salt marsh on diel,seasonal,and interannual time scales[J]. Estuaries and Coasts,2015,38(1):220-231.
Gobler C J,DePasquale E L,Griffith A W,et al. Hypoxia and acidification have additive and synergistic negative effects on the growth,survival,and metamorphosis of early life stage bivalves[J]. PLoS One,2014,9(1):e83648.
Enzor L A,Zippay M L,Place S P. High latitude fish in a high CO2 world:synergistic effects of elevated temperature and carbon dioxide on the metabolic rates of Antarctic notothenioids[J]. Comparative Biochemistry and Physiology,Part A,2013,164(1):154-161.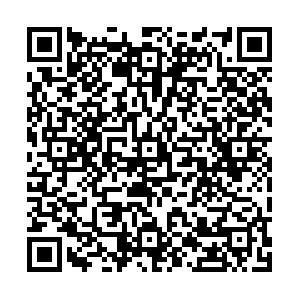 点击查看大图
计量
文章访问数:

1042

HTML全文浏览量:

2

PDF下载量:

999

被引次数:

0