酸化过程对海洋沉积物中有机碳同位素分析的影响
1.

中国科学院烟台海岸带研究所海岸带环境过程与生态修复重点实验室, 山东烟台 264003;中国科学院大学, 北京 100049

2.

中国科学院烟台海岸带研究所海岸带环境过程与生态修复重点实验室, 山东烟台 264003

3.

中国科学院南海海洋研究所热带海洋环境动力学重点实验室, 广东广州 510000
Acid treatment effects on the carbon stable isotope values of marine sediments
1.

Key Laboratory of Coastal Environmental Processes and Ecological Remediation, Yantai Institute of Coastal Zone Research, Chinese Academy of Sciences, Yantai 264003, China;Graduate University of Chinese Academy of Sciences, Beijing 100049, China

2.

Key Laboratory of Coastal Environmental Processes and Ecological Remediation, Yantai Institute of Coastal Zone Research, Chinese Academy of Sciences, Yantai 264003, China

3.

Laboratory for Tropical Marine Environment Dynamics, South China Sea Institute of Oceanology, Chinese Academy of Sciences, Guangzhou 510000, China
摘要: 海洋沉积物中有机碳同位素(δ13C)可以示踪海洋生态系统中有机质来源,对环境研究具有重要意义。分析沉积物中有机物的δ13C,需要对样品进行酸化,以去除无机碳的影响。由于不同来源的沉积物中无机碳的含量和组份存在差异,需要针对样品性质,优化酸化处理过程。本研究分别选取了无机碳含量不同的温带与热带河口、海湾沉积物样品,比较了3种不同酸化过程对有机物δ13C分析的影响。研究结果表明:方法1(酸洗法)中6% H2SO3和1 mol/L H3PO4对无机碳含量较高的热带河口、海湾样品去除效率较低,而2 mol/L HCl去除无机碳酸盐的效果较理想。方法2(酸蒸法)并不适用于无机碳含量较高的热带河口、海湾样品;而对于无机碳含量相对较低的温带河口、海湾样品,9 h酸蒸较为适宜。方法3(非原位酸洗)的结果较方法1和方法2偏正,表明其对含13C丰富的有机组分破坏较小,且方法3中残留的酸对δ13C的分析没有影响。因此,方法3是去除海洋沉积物中无机碳较理想的方法。

Abstract: Carbon stable isotope ratio(δ13C) has been regarded as an important factor tracing the organic material sources in marine ecosystem. Prior to analysis,samples have to be decarbonated. Inorganic carbon content and component are different in different marine sediments,and appropriate decarbonate methods should be chosen to get exact results. This study compared the effects of three acid treatments on δ13C values during the decarbonation of estuarial and bay sediments with different inorganic carbon content. The results showed that for the first method(rinse method),6% H2SO3 and 1 mol/L H3PO4 could not remove inorganic carbon in high inorganic carbon content samples collecting from tropical estuarial and bay completely,while 2 mol/L HCl could remove inorganic carbon in all marine sediments completely. The second method(fumigation method) is not suitable for sediment samples with high inorganic carbon content from tropical estuarial and bay,but could be used for sediments with lower inorganic carbon content,and it showed that 9 h is the best fumigate time. δ13C values obtained from the third method(non-capsule method) showed more positive values compared to the other two methods,indicated that the third method did not damage the 13C enriched materials. Also the residual acid showed not impact the δ13C values in the third method. The third method is confirmed as the most appropriate acid treatment for decarbonation of marine sediments.

Thornton S F,McManus J. Application of organic carbon and nitrogen stable isotope and C/N ratios as source indicators of organic matter provenance in estuarine systems:evidence from the Tay estuary,Scotland[J]. Estuarine,Coastal and Shelf Science,1994,38(3):219-233.
Andrews J E,Greenaway A M,Dennis P F. Combined carbon isotope and C/N ratios as indicators of source and fate of organic matter in a poorly flushed,tropical estuary:hunts Bay,Kingston harbour,Jamaica[J]. Estuarine,Coastal and Shelf Science,1998,46(5):743-756.
Logan B,Taffs K H. The Burrum River estuary:identifying reference sites for Australian sub-tropical estuarine systems using paleolimnological methods[J]. Journal of Paleolimnology,2011,46(4):613-622.
Boutton T W. Stable carbon isotope ratios of natural materials. Ⅱ. Atmospheric,terrestrial,marine,and freshwater Environments[C]//Coleman D C,Fry B. Carbon Isotopes Techniques. New York:Academic Press,1991:173-185.
Maksymowska D,Richard P,Piekarek-Jankowska H,et al. Chemical and isotopic composition of the organic matter sources in the Gulf of Gdansk(Southern Baltic Sea)[J]. Estuarine,Coastal and Shelf Science,2000,51(5):585-598.
Schmidt M W I,Gleixner G. Carbon and nitrogen isotope composition of bulk soils,particle-size fractions and organic material after treatment with hydrofluoric acid[J]. European Journal of Soil Science,2005,56(3):407-416.
Galy V,Bouchez J,France-Lanord C. Determination of total organic carbon content and δ13c in carbonate-rich detrital sediments[J]. Geostandards and Geoanalytical Research,2007,31(3):199-207.
Kennedy P,Kennedy H,Papadimitriou S. The effect of acidification on the determination of organic carbon,total nitrogen and their stable isotopic composition in algae and marine sediment[J]. Rapid Communications in Mass Spectrometry,2005,19(8):1063-1068.
Harris D,Horwáth W R,Van Kessel C. Acid fumigation of soils to remove carbonates prior to total organic carbon or carbon-13 isotopic analysis[J]. Soil Science Society of America,2001,65(6):1853-1856.
King P,Kennedy H,Newton P P,et al. Analysis of total and organic carbon and total nitrogen in settling oceanic particles and a marine sediment:an interlaboratory comparison[J]. Marine Chemistry,1998,60(3/4):203-216.
Schubert C J,Nielsen B. Effects of decarbonation treatments on δ13C values in marine sediments[J]. Marine Chemistry,2000,72(1):55-59.
Brodie C R,Leng M J,Casford J S L,et al. Evidence for bias in C and N concentrations and δ13C composition of terrestrial and aquatic organic materials due to pre-analysis acid preparation methods[J]. Chemical Geology,2011,282(3/4):67-83.
Sephton M A,Verchovsky A B,Bland P A,et al. Investigating the variations in carbon and nitrogen isotopes in carbonaceous chondriteds[J]. Geochim Cosmochim Acta,2003,67(11):2093-2108.
Fernandes M,Krull E. How does acid treatment to remove carbonates affect the isotopic and elemental composition of soils and sediments?[J]. Environmental Chemistry,2008,5(1):33-39.
王允周,高学鲁,杨玉玮. 渤海湾北部和西部海域表层沉积物中无机碳形态研究[J]. 海洋科学,2011,35(2):52-57. Wang Yunzhou,Gao Xuelu,Yang Yuwei. Fractionation of inorganic carbon in the surface sediments of northern and western Bohai Bay[J]. Marine Sciences,2011,35(2):52-57.
解学良,王允周,张培玉,等. 大亚湾和四十里湾附近海域表层沉积物中无机碳形态研究[J]. 环境化学,2011,30(6):1108-1113. Jie Xueliang,Wang Yunzhou,Zhang Peiyu,et al. Fractionation of inorganic carbon in surface sediments of Daya Bay and Sishili Bay areas[J]. Environmental Chemistry,2011,30(6):1108-1113.
李学刚. 近海环境中无机碳的研究[D]. 青岛:中国科学院海洋研究所,2004. Li Xuegang. Studies on inorganic carbon in offshore environments[D]. Qingdao:Institute of Oceanology,Chinese Academy of Sciences,2004.
Komada T,Anderson M R,Dorfmeier C L. Carbonate removal from coastal sediments for the determination of organic carbon and its isotopic signatures,δ13C and Δ14C:comparison of fumigation and direct acidification by hydrochloric acid[J]. Limnology and Oceanography:Methods,2008,6(6):254-262.
Nelson D W,Sommers L E. Methods of Soil Analysis Part 3-Chemical Methods[M].Medison:American Society of Agronomy-Soil Science Society of America,1996:961-1010.
Bisutti I,Hilke I,Raessler M. Determination of total organic carbon-an overview of current methods[J]. Trends in Analytical Chemistry,2004,23(10/11):716-726.
Cai Deling,Shi Xuefa,Zhou Weijian,et al. Sources and transportation of suspended matter and sediment in the southern Yellow Sea:evidence from stable carbon isotopes[J]. Chinese Science Bulletin,2003,48(1):21-29.
Wang Yujue,Liu Dongyan,Richard P,et al. A geochemical record of environmental changes in sediments from Sishili Bay,northern Yellow Sea,China:anthropogenic influence on organic matter sources and composition over the last 100 years[J]. Marine Pollution Bulletin,2013,77(1/2):227-236.
Hedges J I,Stern J H. Carbon and nitrogen determinations of carbonate-containing solids[J]. Limnology and Oceanography,1984,29(3):657-663.
Brooks P D,Geilmann H,Werner R A,et al. Improved precision of coupled δ13C and δ15N measurements from single samples using an elemental analyzer/isotope ratio mass spectrometer combination with a post-column six-port valve and selective CO2 trapping; improved halide robustness of the combustion reactor using CeO2[J]. Rapid Communications in Mass Spectrometry,2003,17(16):1924-1926.
Paul D,Skrzypek G. Assessment of carbonate-phosphoric acid analytical technique performed using GasBench Ⅱ in continuous flow isotope ratio mass spectrometry[J]. International Journal of Mass Spectrometry,2002,262(3):180-186.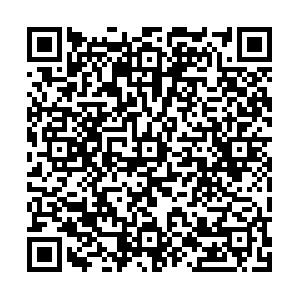 点击查看大图
计量
文章访问数:

797

HTML全文浏览量:

2

PDF下载量:

1285

被引次数:

0